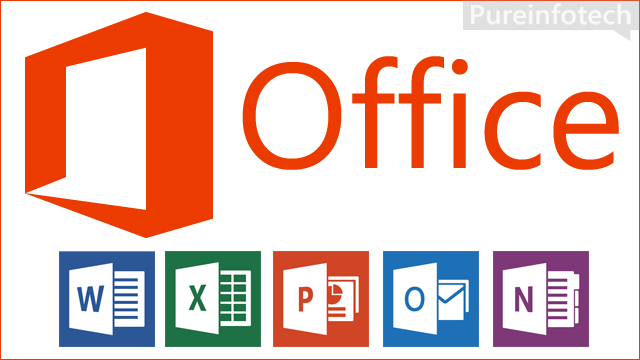 Almost everything that Microsoft has released thus far in 2012 seems to revolve around the new Windows 8 operating system. The new Surface table PC will give users an optimal Windows 8 experience. Internet Explorer 10 works best on Windows 8 enabled machines, etc. Now, there's Microsoft Office 2013.
On July 16, 2012, Microsoft CEO Steve Ballmer held a press conference in San Francisco to introduce a preview version of the upcoming Office 2013. As one might expect, Office 2013 is compatible with touchscreen enabled computers, particularly tablets. It's also cloud friendly.
Microsoft Office 2013 will retain many of the key features that people are familiar with using in Office 2010, 2007, 2003 and even Office 2000.
Larger print and greater spacing between words and icons on the ribbon facilitate use via touchscreen tablets and other touch enabled machines. Making it a little easier on those of us who tend to squint and lean in when working on complex features or documents.
New features include an ability to import PDFs directly into Word, edit them and then either save them as Word or PDF documents after editing. With Excel, the Quick Analysis tool will prompt the program to recommend what types of charts or graphs would ideally showcase selected spreadsheet data.
According to Michael Brown, senior editor of PCWorld, "Another cool feature [of Office 2013] is the ability to connect to online resources and bring them inside your documents. For example, you can use Bing to search the Web for videos, without leaving Word, and then embed the HTML code for that video in your document. Link your SkyDrive account to your Flickr account, and you can jump to your online photo collection and embed photos directly in the document — again, without ever leaving Word." This will work very well for touch screens and tablet user.s
Anyone who has ever collaborated on a document using Track Changes will know how confusing all the different font colors and comment boxes make things. With Office 2013, changes and comments remain hidden until called upon. A horizontal line beneath the altered text indicates that changes have been made. A vertical line beside a section of text indicates that a comment has been inserted. Clicking on the horizontal line reveals the changes, and clicking on the vertical line reveals the comments.
Pricing is expected soon, and an office365 tied in pricing model should make yearly subscriptions easier to swallow for the small business owner.