How can I tell what version of Microsoft Windows am I using?
All users who are using Microsoft Windows can find what version of Windows they're using by following the below steps.
Click Run or if you see "Start Search" field click in it.
Type winver and press Enter.
This will pull up a new About Windows window giving you the version of Microsoft Windows. The example below is from Microsoft Windows XP and needs to be upgraded before April 2014.
You may see Windows Vista, 7 or 8 in which case you're in good shape.
How can I tell what version of Micorsoft Office am I using?
For Office 2003
Click on the "Help" menu bar item and then on "About".  This will show you not just what version you are running (i.e. Office 2003) but also what Service Packs have been installed (i.e. SP1).
Office 2003, Office 2002, Office XP, Office 2000, Office 97 all need to be upgraded prior to April 2014.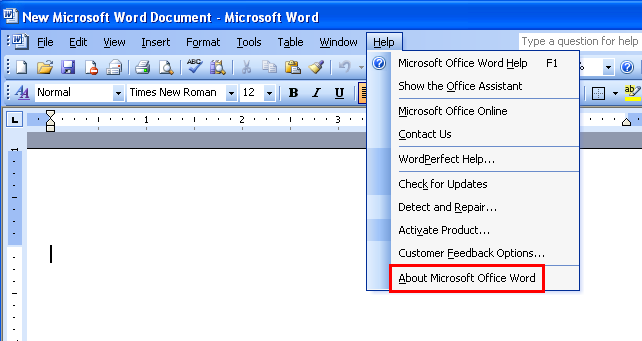 Newer versions of office 2007, 2010 and 2013 are missing the "Help" menu and instead have the "Office Button" as pictured below. 
Click on the new "Office Button", choose the relevant "Options" button at the very bottom of the menu, e.g. if you're in Excel it will be "Excel Options".  Then click "Resources", and finally "About" – in fact you can probably see all you need to know at the bottom of the "Resources" screen without having to click "About".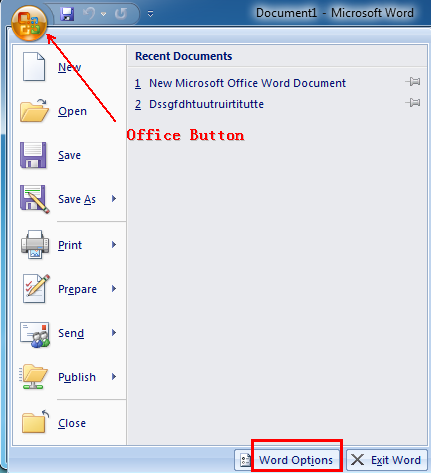 What needs to be done if I have Office 2003 or previous or Windows XP?
Our recent blogpost Here goes into details about update or upgrade options.